At Communilife we strive to encourage local people and local businesses to come together and support each other. In these times of uncertainty, we believe it can be advantageous and positive to help each other out. The Communilife app has been created to encourage people to support each other and includes a number of main elements in which we can help each other.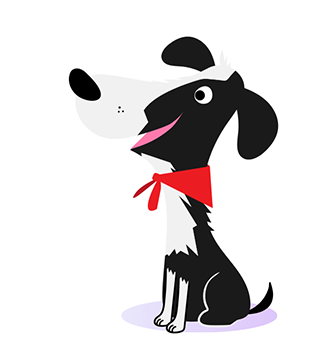 Discounts from local businesses
Via the Communilife exclusive business directory our members will be able to find the details of many local businesses who are offering a discount or a special offer/promotion which is only available to them. There are no limits to how many times Communilife members use their discount or special offers during their yearly membership period.
£20,000 for local causes
As part of the Communilife community program there will be £20,000 made available for each area. These areas are based on existing counties. The £20,000 local cause money can go to a number of different local causes to help support local needs and to encourage use of local facilities. The total amount of £20,000 for local causes can be broken down into any amount as the £20,000 is an overall local causes fund. For example, a local preschool might require paints and paper, this is a good local cause that Communilife could support by purchasing the items required and donating them to the cause.
Vote on which good causes receive help
At Communilife we strongly believe in the goodwill and understanding of people and their communities and as such we ask Communilife Members to put forward their suggestions for the recipients of the £20,000 local causes donation.
View Houses for sale
Communilife teams up with a local estate agent to provide an exclusive service for their members. The local estate agents will offer their own discount/offer and Communilife will advertise the properties within the Communilife network and via our e-magazine and paper magazine as well as by advertising properties on our exclusive house sales platform.
Members forum
Communilife encourages our members to have a chat and swap good ideas that will benefit the local community via our exclusive online forum. We monitor this forum and we have a set of rules which are available at our Forum Rules page so that people keep it fun and in good spirits. We aim to provide a safe environment for everyone at Communilife.
Buy and sell secondhand items
Communilife encourages the reuse of any materials where possible however we also understand that our members work hard for their income and as such work hard to pay for their goods and belongings. We encourage our members to find new homes for their possessions that are no longer of any use to them via our buy and sell section of the app.
Access to local job advertisements
Communilife supports our members and business partners by encouraging businesses to advertise jobs locally first so that members are able to see any local vacancies. This is carried out by using our exclusive job search facility. Jobs can be searched for using a number of different criteria and as such we aim to help our local members and business partners in their search for jobs and employees.
New business startup help
At Communilife we are proud to be able to support our local entrepreneurs and local businesses with our business support packages. This support can be anything from giving advice on basic business set up to strategy, goal setting and exit planning. We offer full support to our local members and partners to help to achieve people's dreams and to bring their ideas to a realization. Please use our contact section to send in your ideas and requirements and we return to you with our thoughts and if we are able to be of some sort of support to you.
Free High-quality App
The free Communilife web app is second to none in its operational effectiveness and with its informative and user-friendly content it makes our members lives that much easier when taking advantage of the many levels of help and support that are available. Available via our web app our services are available to all members.
1,2,3,4,5 free prize draw
As a bit of fun we have included a monthly area prize draw where our members can win some handy cash prizes. You do not have to do anything, we will let you know if you are a winner of one of our free prize draw amounts of between £10 and £500 each month.
Free quarterly online magazine
Our Communilife members can access our quarterly magazine for free online. The magazine will offer further features, offers, and benefits. Our magazine will be designed around compelling articles and items of interest. We are not a political magazine, and we will not be including content which would be purposefully antagonistic or strongly viewed. We do however aim to enrich people's lives with our informative and well-considered content. We encourage our members to be active within the magazine and to have a say on the content and direction so that it can become more relevant to people's lives and be of an advantage in their day to day lives.
Communilife is all about bringing people together again and as such we encourage our members to become a part of the team so that we can all enjoy a better product and encourage community spirit and interaction.