SMS PC & IPhone Repair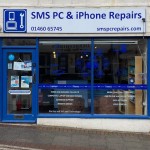 Business Listing Category:
Business Name:
SMS PC & IPhone Repair
Key Words:
Computer repair, laptop repair, screen replacements, computer upgrades, computer speed ups, computer services, SSD Upgrades, Website design, Training, Custom build computers, gaming computers, gaming laptops, printer repair, Hacking recovery, back-up solutions, diagnostics, refurbished computers, refurbished laptops, console repair, phone repair, tablet repair, iPhone Repair, refurbished mobiles, antivirus solutions
Business Description:
We are a PC and Phone repair company.
We offer a wide range of new & refurbished laptops, tablets, phones and computer towers. Also, peripherals such as monitors, mice and keyboards, and much more.
Send Message to business owner
Please
log in
to be able to send messages to the business owner.